Our mission
To give every child the chance to shine
The Institut has always drawn on its experience and modernised the best aspects of its history, providing students with an education focussed on developing 21st-century skills.
The stimulating yet caring climate we have created encourages open-mindedness and integrity in students and staff alike to bring out the best in us all. We support our pupils throughout their time at Florimont to help them succeed in everything they do.
Since the school's foundation in 1905, we have actively promoted l'esprit Flo, Florimont's core values, throughout our community: we appreciate and nurture the close connections we have with our families, local institutions, and cultural and sporting partners.
On the strength of our values and support of our trusted partners, all students can develop the ability to live their best lives. At Florimont, we believe school is not just about academic learning: rather it is a process which combines the art of learning with the art of living and of being yourself. We are intent on supporting every one of our students to reach their potential and flourish as they move on through life – long after their time at Florimont is over.
Aspire for the best
Aiming to be the best we can be, as individuals and as a school
Trust and support each other
Developing l'esprit Flo: a strong community of students, families and staff
Promote open-mindedness
Always promoting the humanist values of our Christian founders
L'esprit Flo, or family atmosphere which inspires our students to develop and flourish, is based on a set of strong core values, shared throughout our community.
We are committed to promoting l'esprit Flo in everything we do, in and outside the classroom; it is a mindset based on tolerance, open-mindedness and helping others.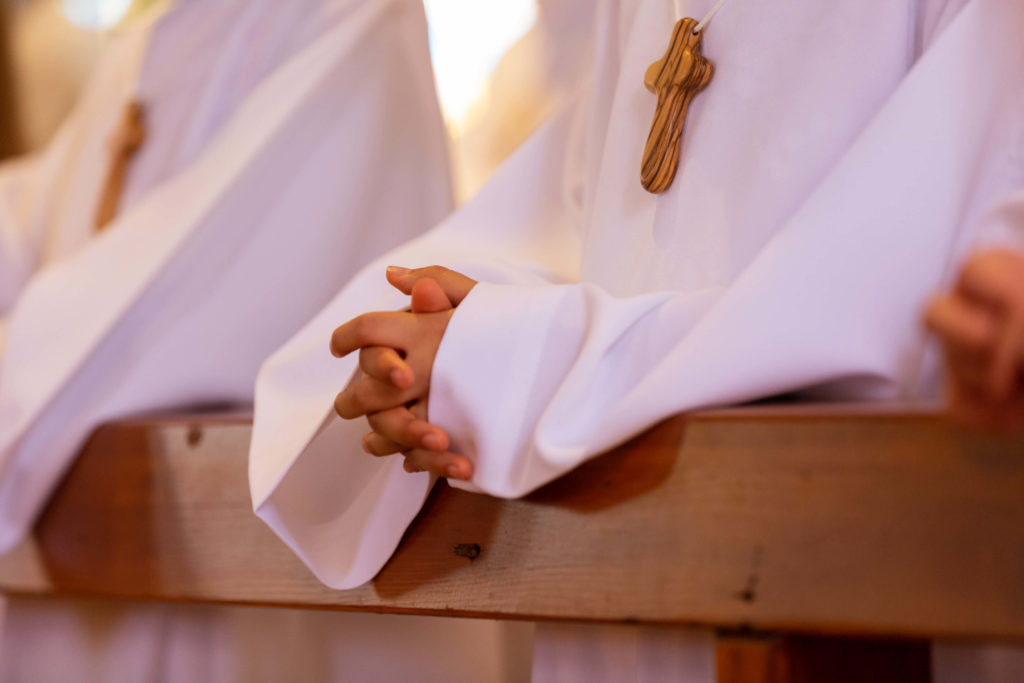 The Saint François de Sales congregation
The first missionaries were a group of priests from the Diocese of Annecy formed by Fr. Pierre-Marie Mermier (1790-1862) and tasked with reviving Catholicism after the French Revolution.
In 1838, this group formed a religious congregation under the patronage of St. François de Sales, a bishop and advocate in the region from 1602 to 1622.
Saint François de Sales
Saint François de Sales was born in 1567, five years after the death of Calvin.
He was ordained as Bishop of Geneva in 1602, three days before the city claimed independence from Charles-Emmanuel, the Duke of Savoy. He died in 1622, was laid to rest in Eglise Saint-François in Annecy and was canonised in 1665.
Saint François de Sales lived through a turbulent era in terms of politics, religion and society which left its mark on his life.