Sport holds an important place at Florimont and teaches students to discover and develop their personal strengths through competition and teamwork, and plays a part in ensuring an all-round education.
We have high academic expectations of all our students, and our tutorial support programs empower them to achieve their true potential – both on the field and in the classroom.
We encourage our students to develop a sporting culture and motivate them to participate in sporting and physical activities on a daily basis in class or through extra-curricular activities.
Our sport programs allow students, throughout their formative years at the Institute, to familiarize themselves with a full range of sporting activities such as athletics, gymnastics, team sports, climbing, orienteering races, water sports, combat sports and fencing.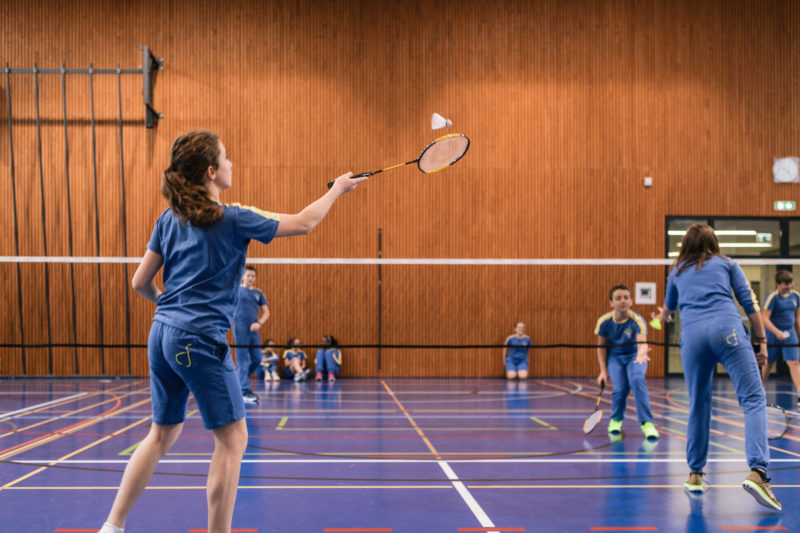 Partnerships
Florimont has forged numerous sports partnerships with emblematic Geneva institutions, such as the Pôle Grenat (Geneva Servette Hockey Club, Servette Football Club and Servette Rugby) or the Geneva Lions basketball club, as well as prestigious events, such as the Escalade race, the Gonet Geneva Open or the Bol d'Or Mirabaud.
Watch our promotional video showcasing our partnership with Pôle Grenat below
Art/Sport Programme
Building on our experience in creating specially designed sports programmes, Florimont has designed an Art/Sport programme in school year 2021-2022 aimed at students practicing a sport or an artistic discipline at a high level.
Our sports and arts students follow a full school timetable similar to that of other students and are being taught by teachers who have specific expertise working in sporting and artistic environments.
Please contact our admissions office should you wish to obtain additional information on our Art & Sport programme.
The sports facilities
The sports facilities at Florimont consist of two multi-sports halls, a climbing wall and a fencing salle allowing students to train on site on a daily basis. Our fencing club is affiliated with the Swiss Fencing Federation.
Finally, our students participate in competitive sporting events, organized by various associations such as the ADISR (association of private schools in Suisse Romande), or by sports departments / groups at cantonal, federal or international level.
Florimont fencing club
Founded in 2001, Florimont Lancy Fencing Club (CEFL) is located inside our campus. The club is equipped with a modern fencing room and promotes a pedagogical and educational approach.
Discipline, engagement, hard work and mutual respect. Such are the values that Florimont shares with its fencing club.
Discover the 8 disciplines